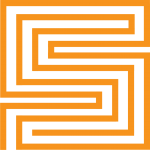 Sahura is invested in a wide variety of industries including; IT, telecommunications, recycling, waste management, environmental compliance, consulting, mining, technology, manufacturing, real estate, PPE, warehousing, logistics and engineering businesses.

Sahura is actively involved in its investment portfolio and works closely with management teams, giving access to expertise as well as capital to propel growth and develop new markets.

Sahura has carefully assembled an Advisory Board consisting of individuals with considerable hands-on experience and knowledge, across a broad range of industries including: legal, banking, corporate intelligence, marketing, advertising, public and investor relations, manufacturing, IT and communications, consulting accountancy.

Alongside its commercial projects, Sahura supports a number of charitable endeavours. Philanthropic activity remains a key priority, in keeping with the wishes of the founders who remain actively involved in a wide range of charitable causes.